Discover the New 2013 RAM Châssis-cabine 5500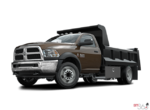 Built for serious business. The success of your business may literally be riding on the strength of your vehicle. That's why the Ram Chassis Cab is built to exacting standards of dependability, capability and safety. The 2013 Chassis Cab is tougher, smarter and more capable than ever, with best-in-class GCWR, towing, and diesel torque, increased...
Lasalle Ram, the most important Ram dealership in the greater Montreal and south shore region, is proud to present a sample of it's most recent Ram cars and trucks. To see our entire collection, simply use the link at the bottom of the page or the main menu for our newest vehicles. Enjoy your shopping and send us a question to begin the best buying experience of your life!